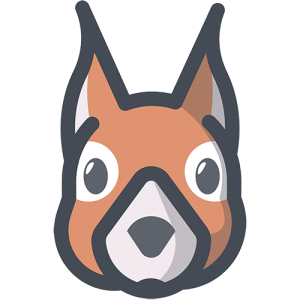 The Rocket Squirrel team is a global network of programmers, web developers, designers, engineers, systems administrators, artists, marketing professionals, devops engineers, front-end designers, coders, project managers, and more. We truly are a diverse group, all working in the Digital & Internet industries.
With a world-wide userbase of nearly 600 members, our range of experience varies from beginner to expert in almost every digital field. Our core interest groups revolve around Website Development, but we have dedicated members who also work with other exciting industries, such as A.I.
The Rocket Squirrel community is where we collaborate on day-to-day projects, share experience and knowledge, help and support each other, and provide a vital human connection for remote workers. Membership is open to everyone, at no cost. We welcome all who wish to share their knowledge and help the community grow.
Below you'll find a list of the Rocket Squirrel members who are part of this website. This isn't all of us, just the ones who share our knowledge on this website.
—————-
Matt Deloughry (@matt)
Web Developer and wannabe photographer, a cinematographer from the wetlands that is the UK! I dabble in Ruby, Javascript, GO, and basically anything that takes my fancy! Often found posting photos at One Camera Only.
Nathan Smedley (@nsmedley)
Crixu (@Crixu)
German based webprofessional. Building websites since years and help others to easily create their own. Working at WebPros mainly on our Plesk Product. WordPress Hosting community representative.
mrceleryman (@mrceleryman)
taffyy (@taffyy)
noun / noun / noun
Steve Pfisterer (@stevep)